With the rivers now in full swing, i eagerly got out fishing today with pike in mind. The first session was on the morning, i took my nephew out to see if he could catch a couple, which he did, but i thought it would be rude not to put a smelt deadbait out as well. This quickly resulted in this pike of 6 or 7 lb...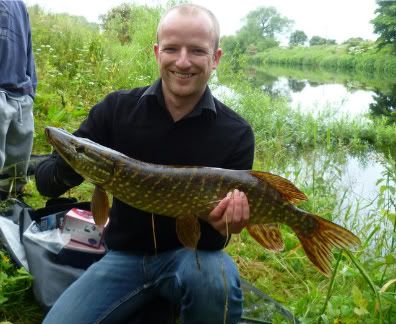 Later on, i got out to another stretch of the river, again with pike in mind. The swim was overgrown and out of the way (perfect)...
Within minutes i had a run, again on smelt, which I quickly hit. This fish fought like a demon, as you expect from summer pike. Once landed, and at 10lb 1oz i was chuffed to get my first double of the season. Hopefully one of many....