I've had a couple of sessions for grayling recently, with relative success. The first was on the river, grayling were obliging on the stick float...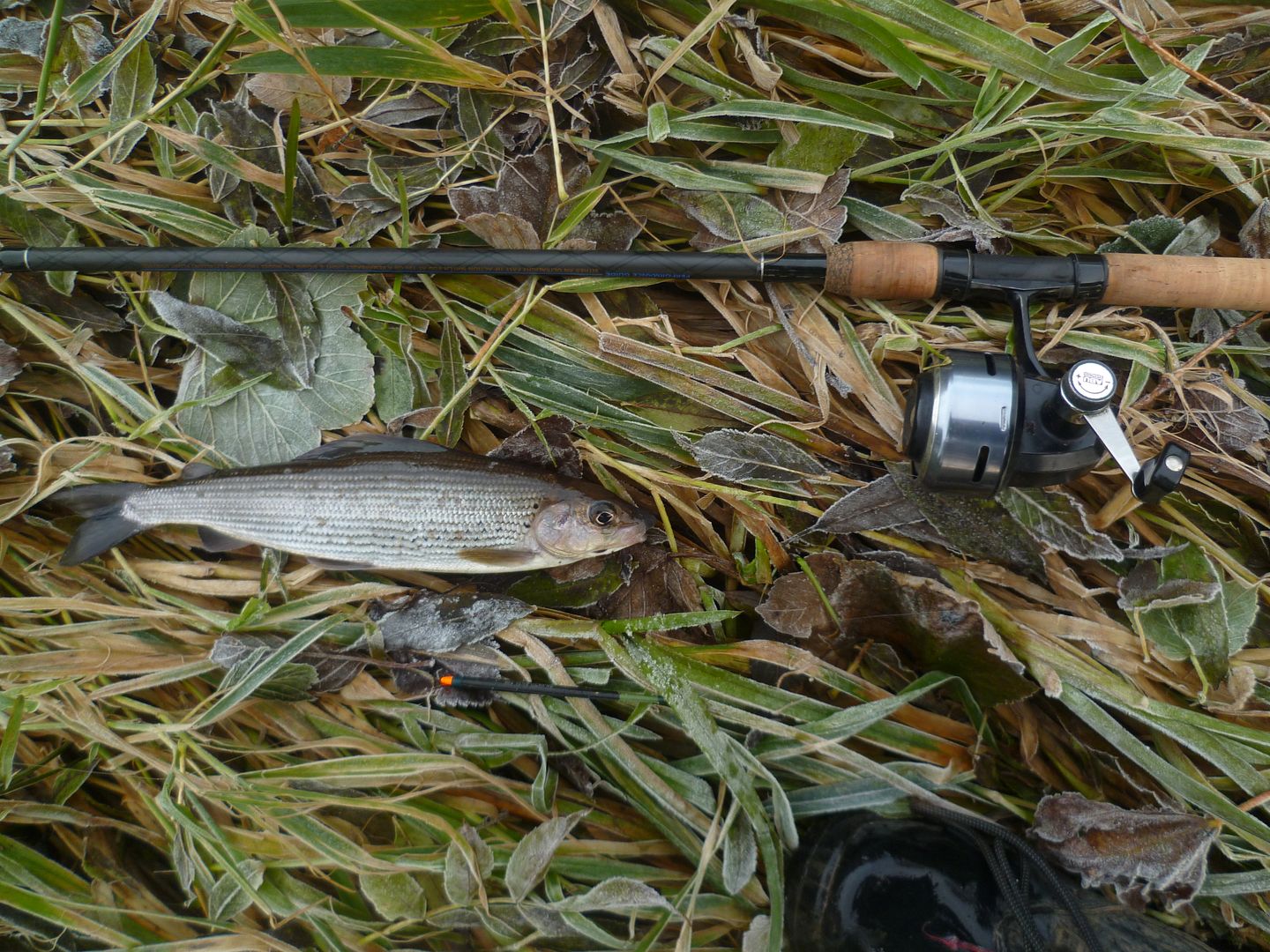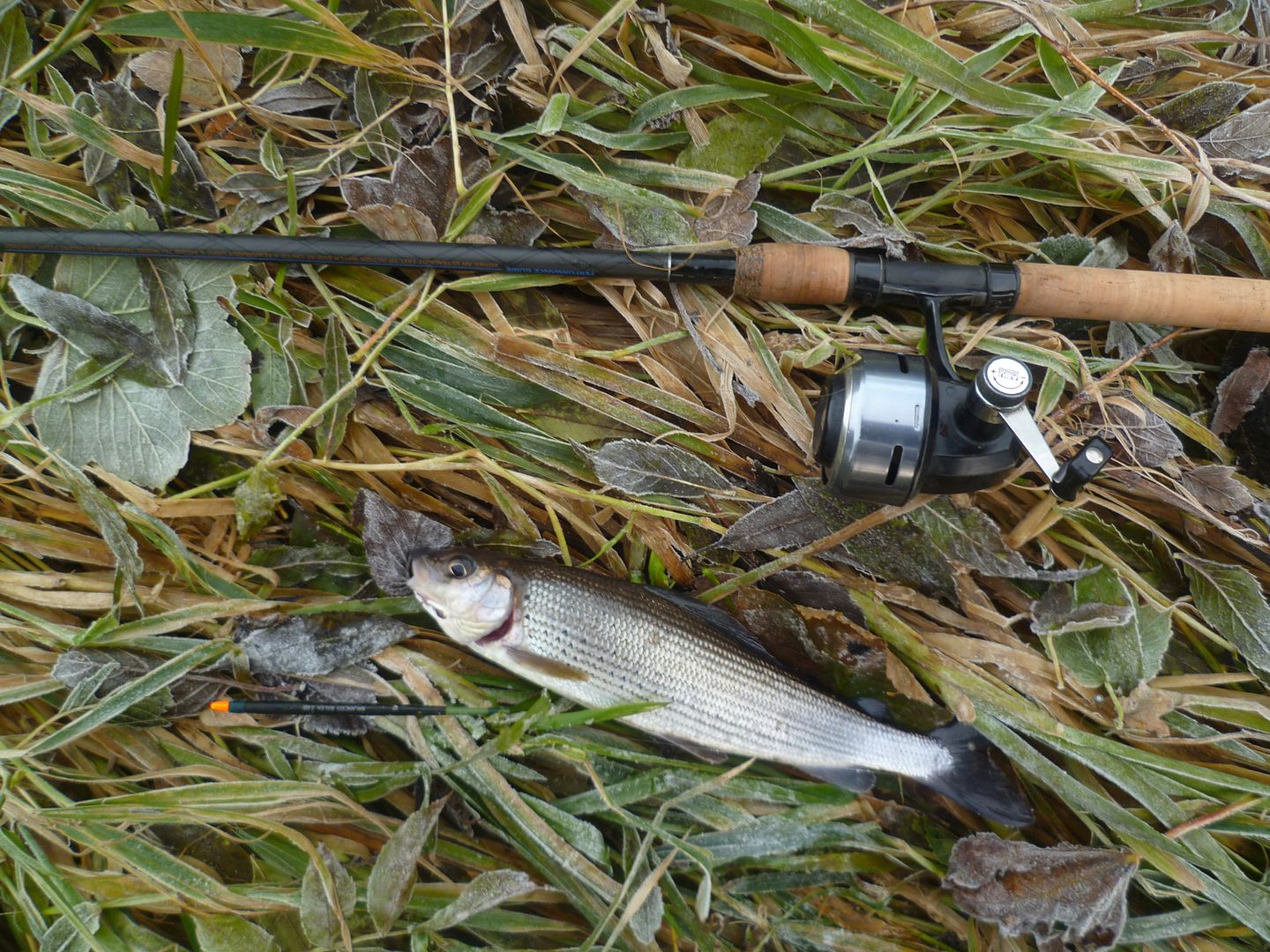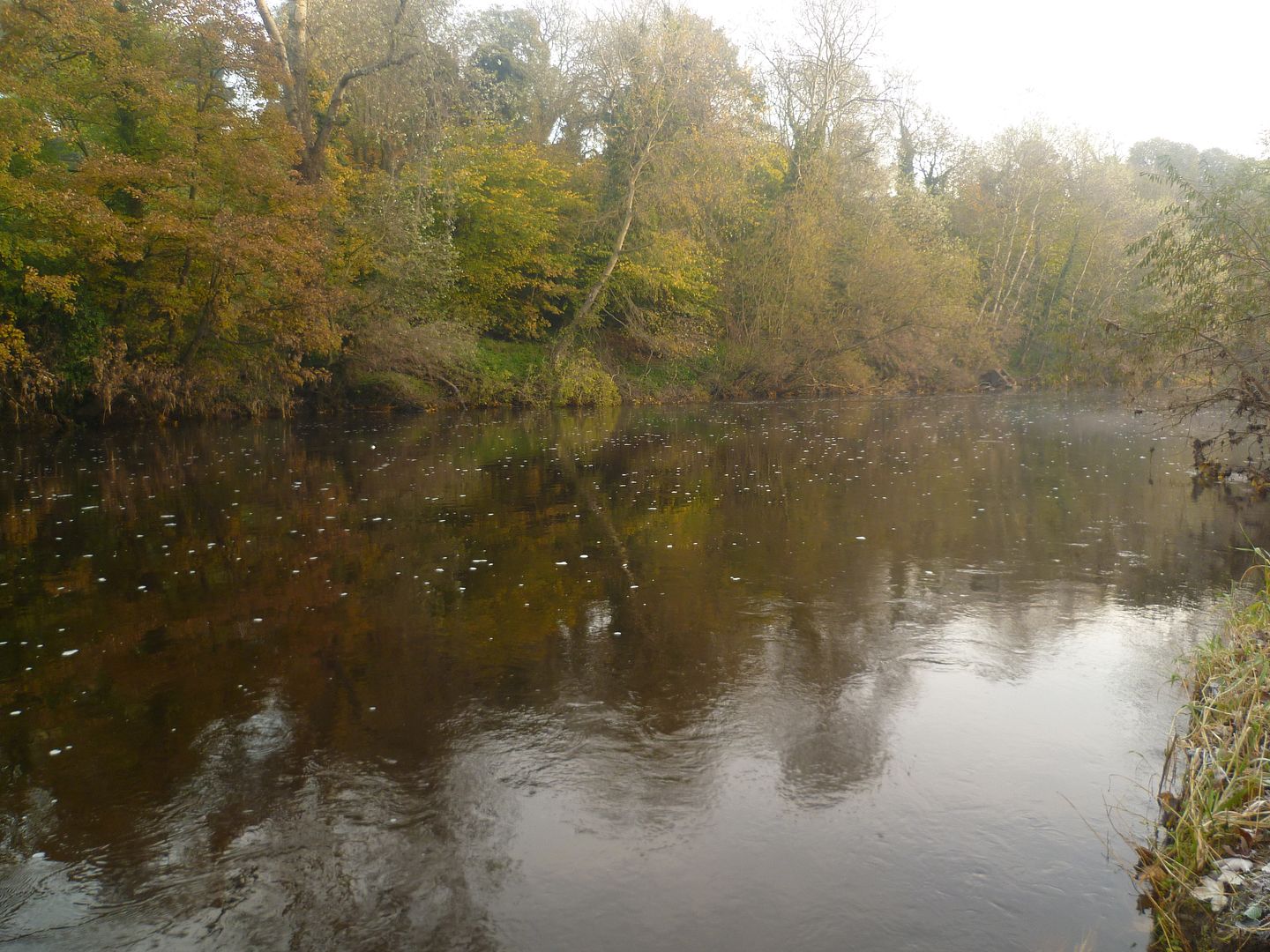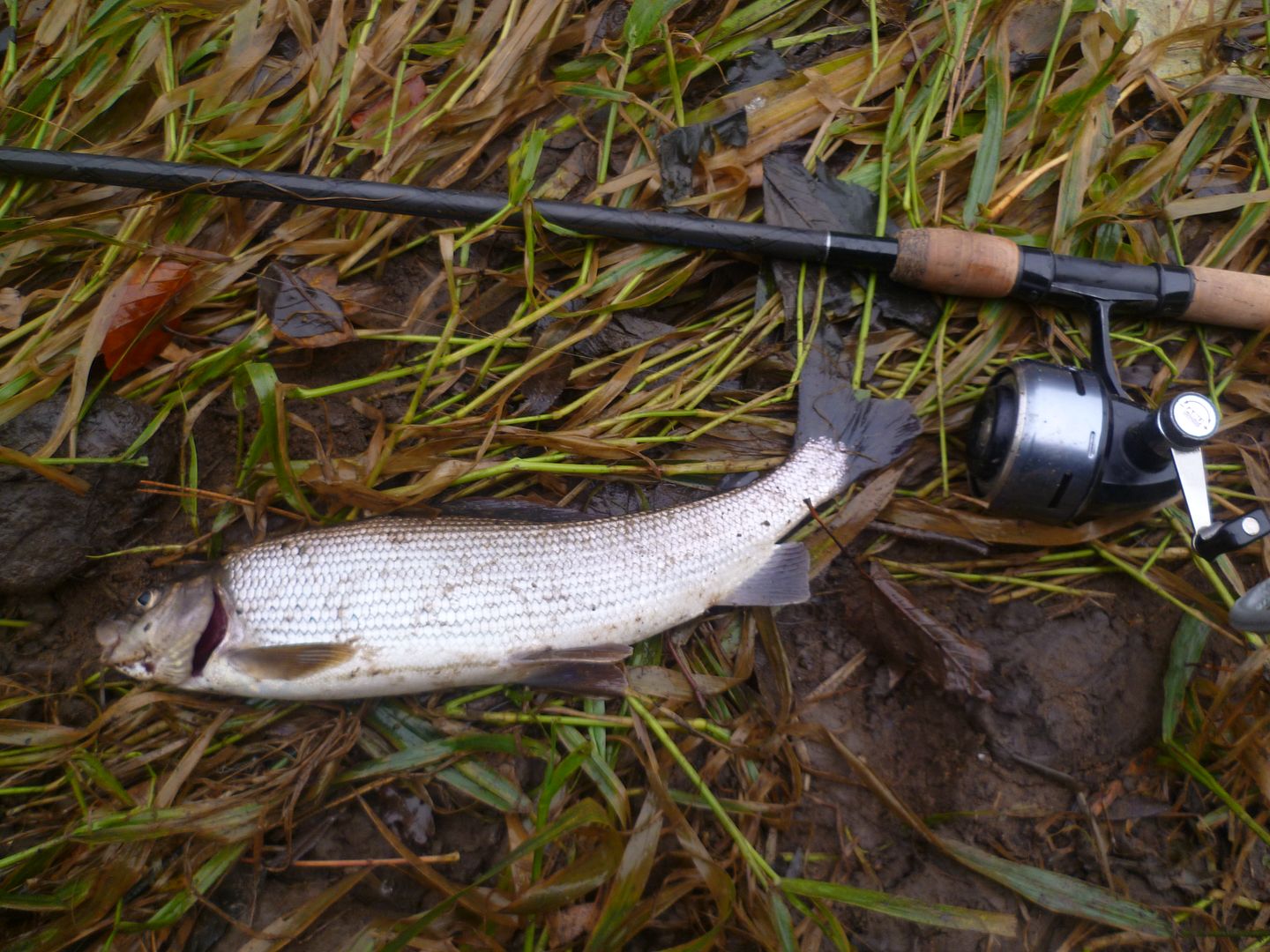 The second trip was on another local river
Got there as dawn was breaking, there had been quite a hard frost after walking through a bit of a jungle, got to my first swim.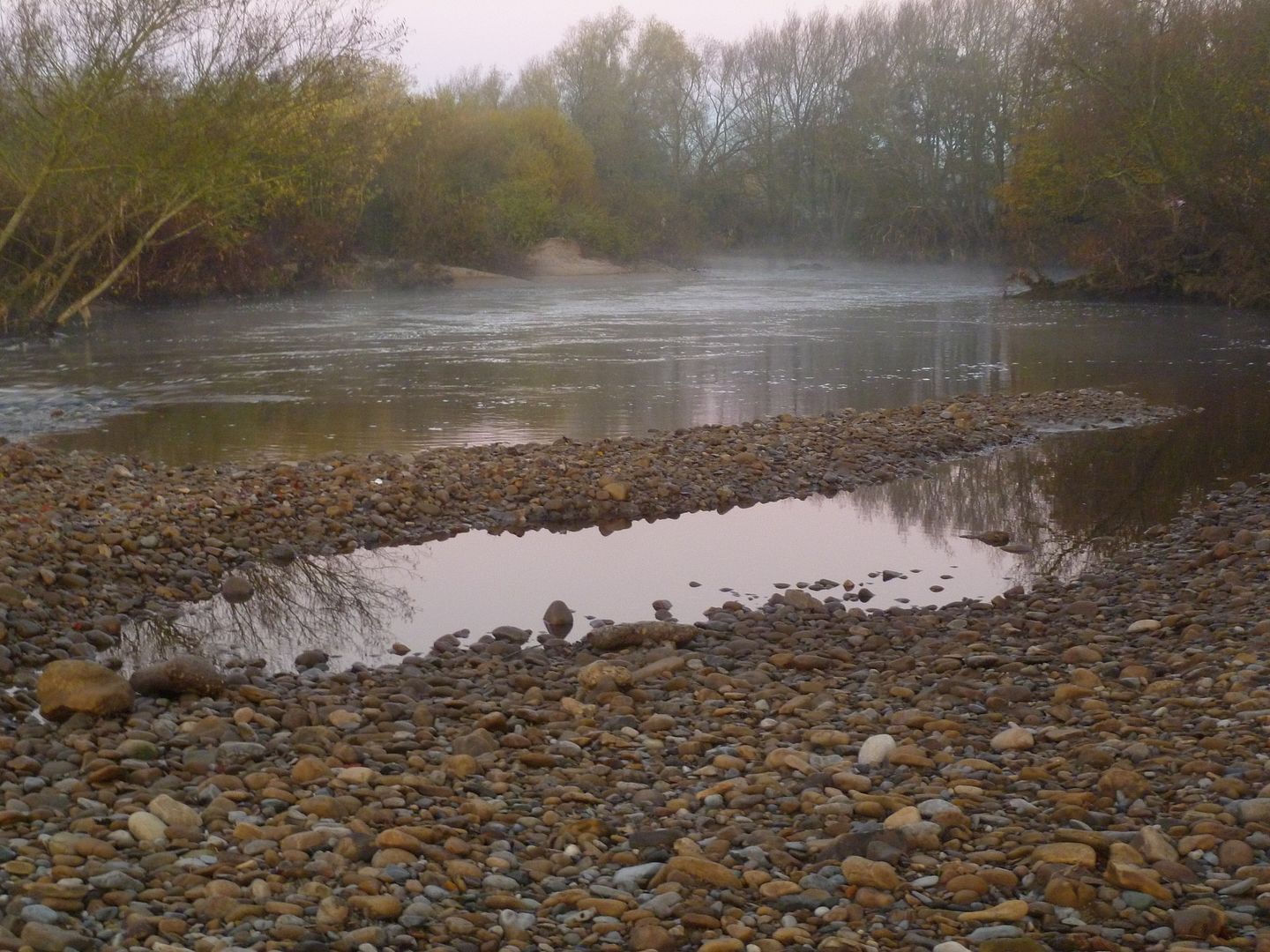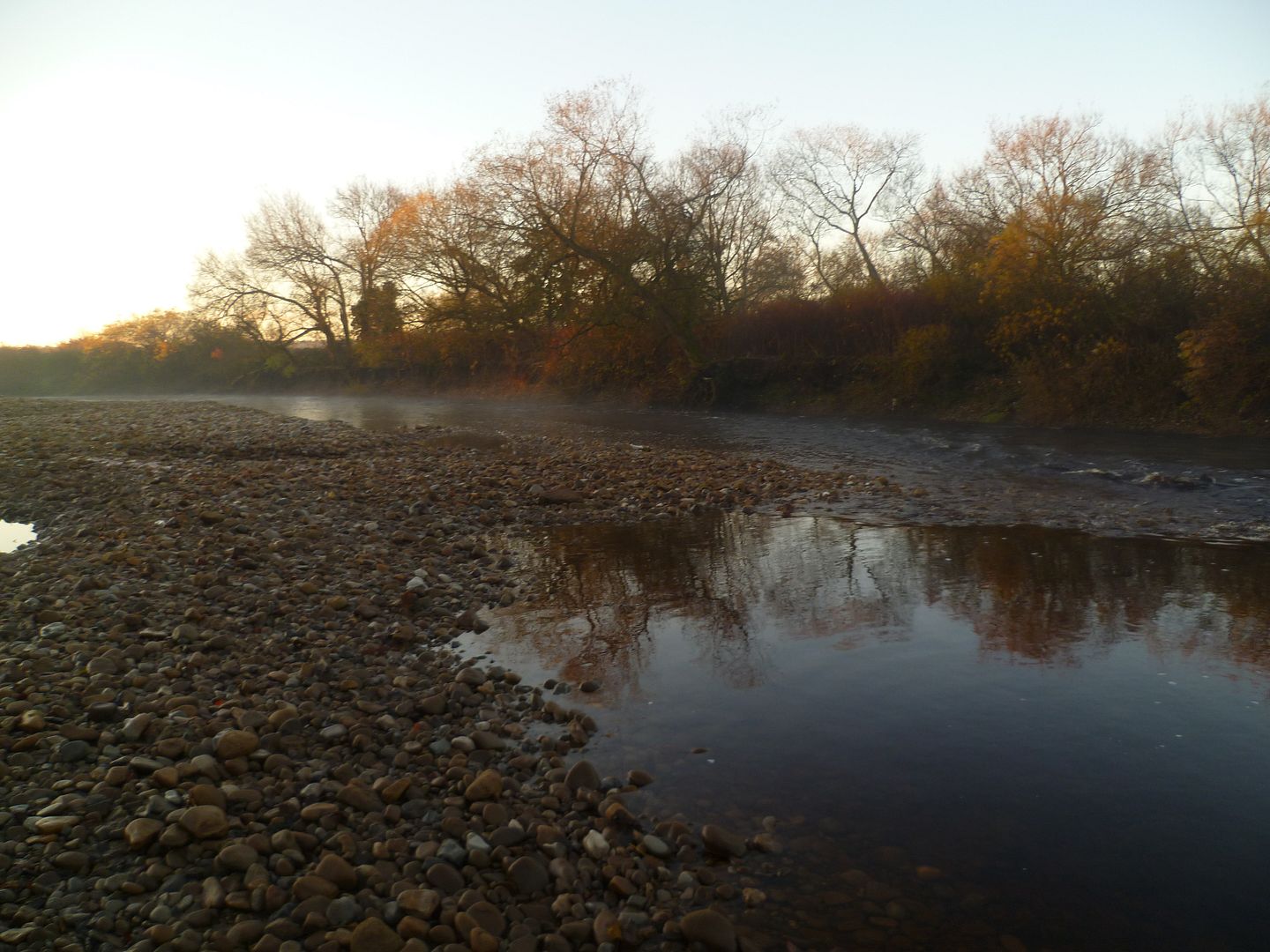 Centre pin came out, 4aa avon float, 3.2lb drennan float fish to a size 18 kamasan B911 and maggots, and the trusted drennan floatmaster (i'm no floatmaster so i need a rod that will help me!). Took me a short while to get used to it, but shortly after i was doing a nice flick out of the float and getting it 3 rod lengths out or so. By letting it come round and into the deep pool, i was hoping for a chub and it didnt take long to get an unmissable take. Loved playing the fish on the pin, definitely adictive, but it turned out to be a trout of 1lb or so which was quickly released.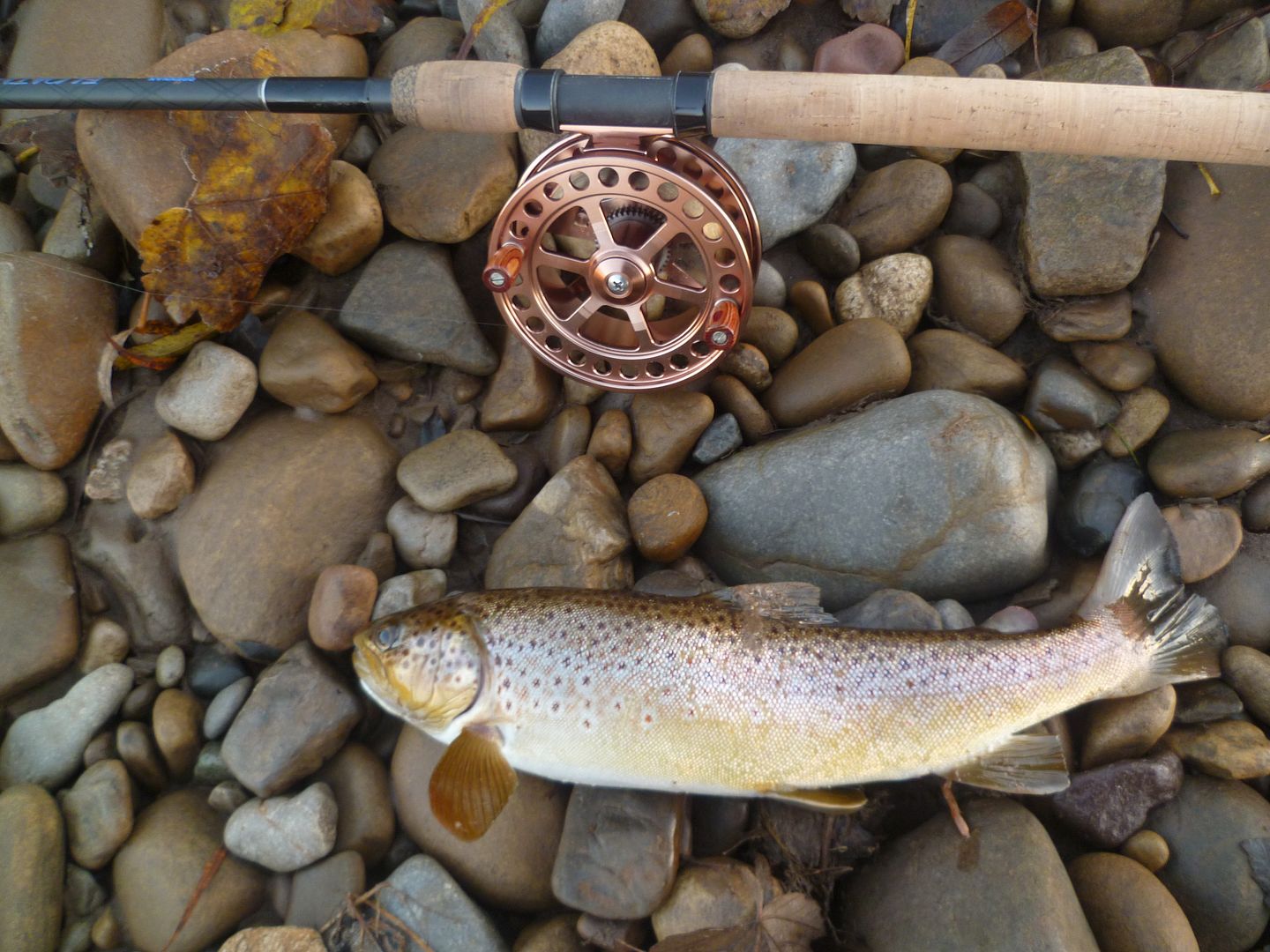 I tried for a while longer, but with no success so i up shot and changed venue..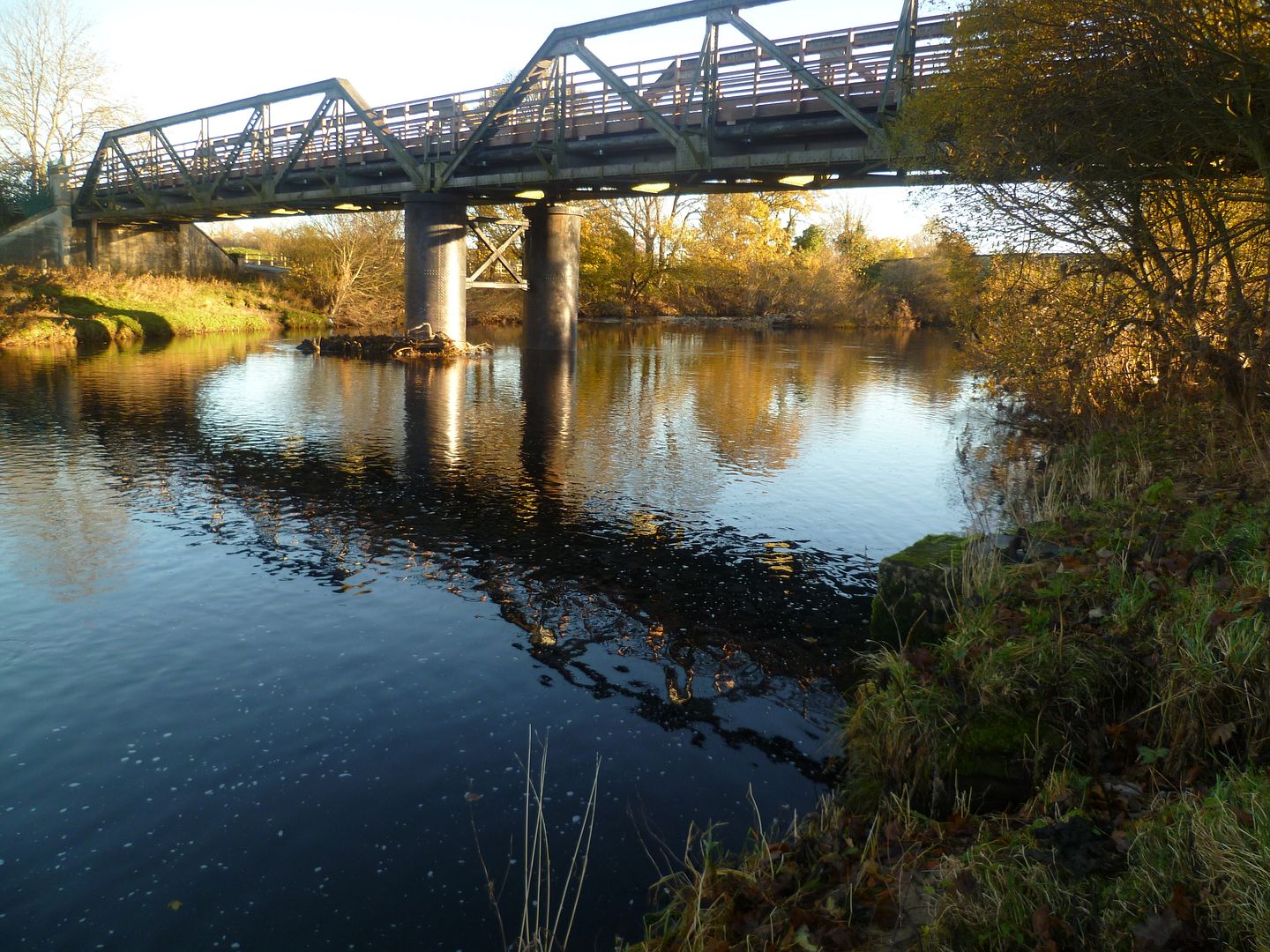 The flow was more steady here, so i decided to fish a drennan big stick with the old abu 506, same rod, and 2.6lb drennan float fish, size 18 kamasan B911 and maggot. By feeding constantly, i quickly hit into a shoal of grayling. By holding back the float, bites came just as it was let to trot again, and they were great fun on light gear in the flow, really hard to get them upstream. I had 6 or 7 overall and lost a couple (including a really big one which i think was 1.5lb+), the biggest was 1lb 3oz which is a new pb for me, but they all averaged a good 12oz. Also had a small trout which was quickly realeased. Loved fishing here, first time i've been and i'll definitely be going back.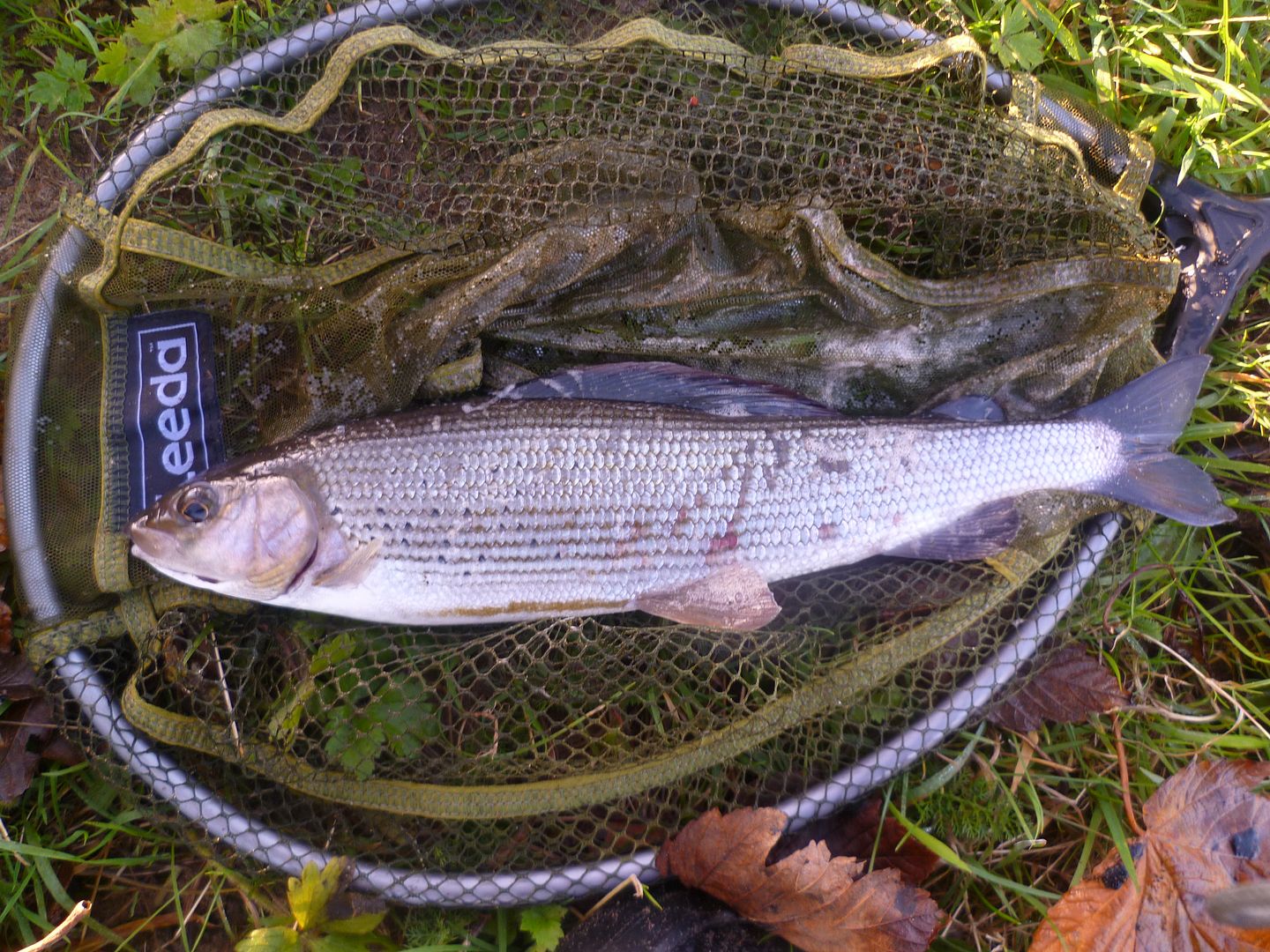 The biggest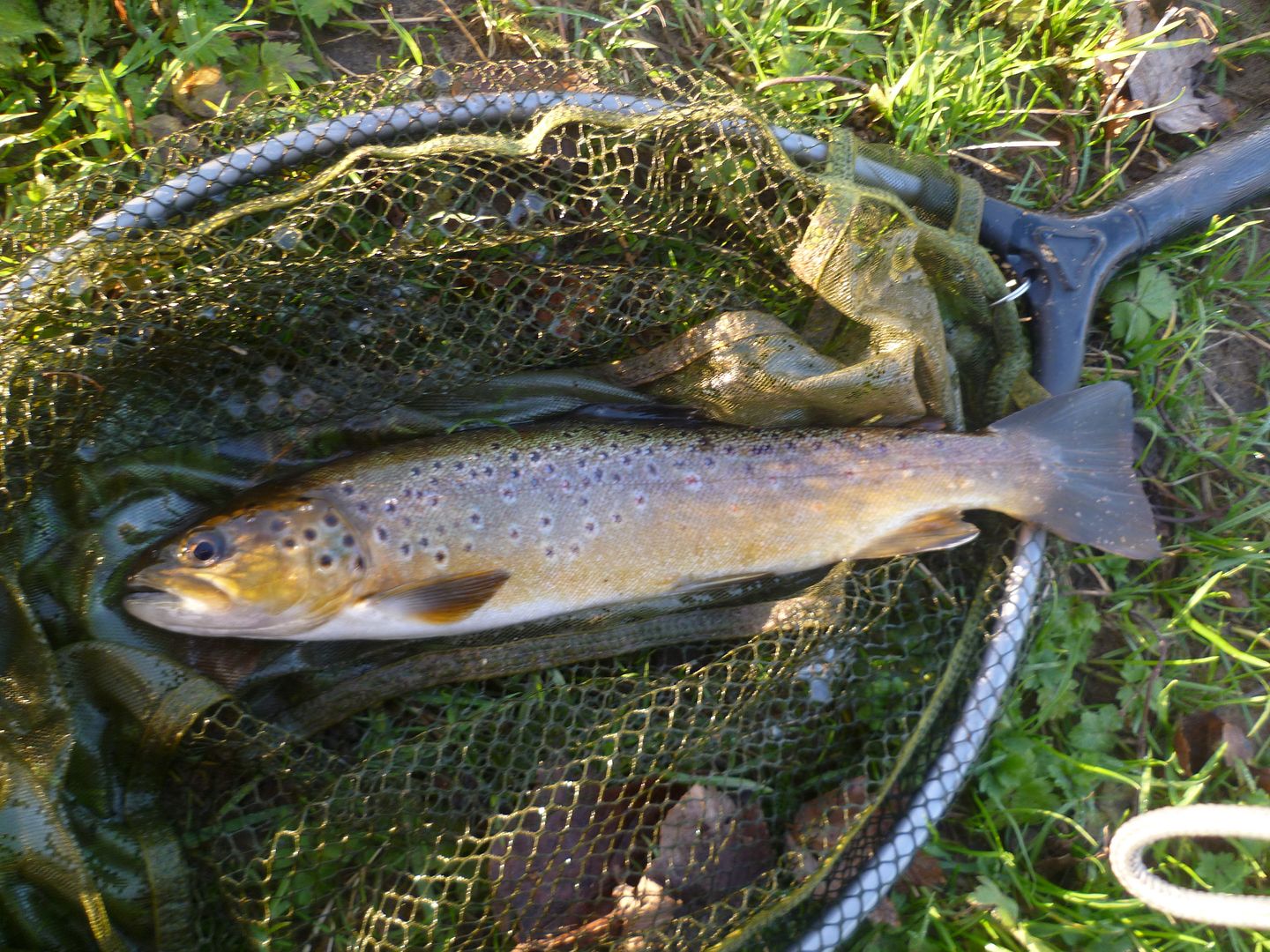 Overall, an enjoyable morning and though i had to scale down because of the temps, it was great fun.